Whether you're a beginner or an experienced sewist, working with sweater knits can often present quite a challenge! If you've admired the beauty and texture of sweater knit fabrics but didn't quite know how to approach them, then you are in the right place!
The category of sweaters knits is large and varied. Bulky or lacey, single or double knit, relatively firm or lavishly full of drape, sweater knits are not all the same and shouldn't be treated in the same way. How to Cut and Sew a Sweater will teach you to recognize the different types of sweater knits and will guide you to work with each of their special properties. You'll learn to make the proper choices for cutting, fitting, and sewing your beautiful sweater.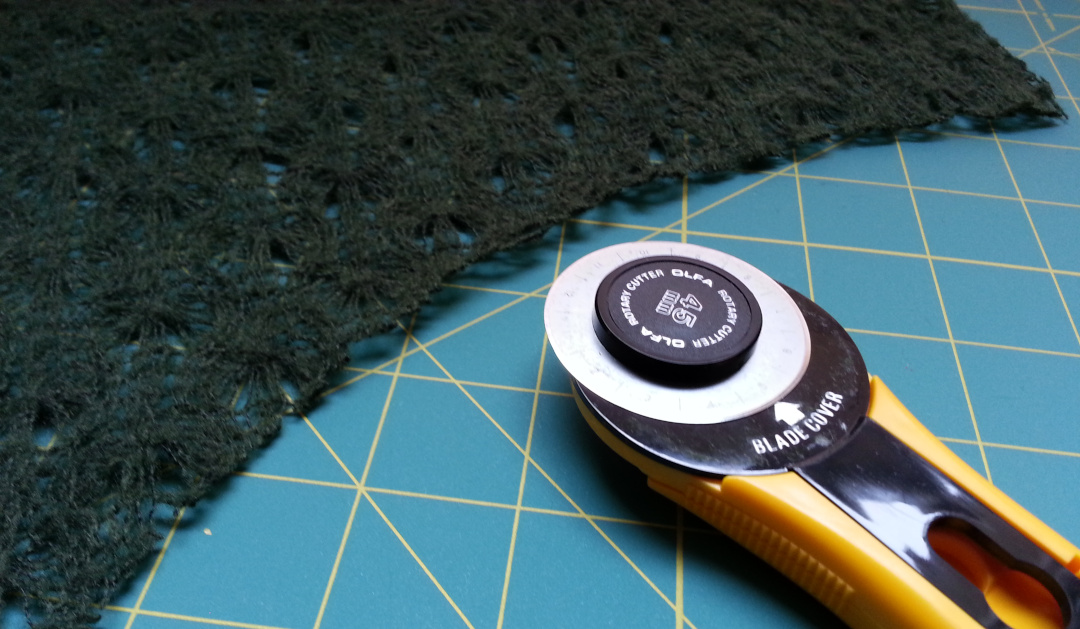 How to recognize the different kinds of sweater knit fabrics and choose the right project for your fabric
A clear system for planning, cutting, and sewing your sweater with a step-by-step plan to complete it
What to consider when choosing a sewing pattern for your project and tips on modifying the pattern to create a sweater you love
Links to worksheets you can download or print and use
A strategy for laying out your paper pattern on sweater knit fabric
Guidance for setting up your sewing machine or serger specifically for sewing sweater knits
When, where, and how to stabilize your fabric
How to handle basic fit with sweater knits
Techniques for finishing your seam allowances with a sewing machine or a serger
The basic edge finishes for sweaters
A bonus video — "Practicing Seams and Seam Finishes"
Enjoy the craft of sewing sweaters for yourself and your family. Make sweaters as gifts or for a handmade business. Yes, you can make beautiful sweaters, even if you can't knit or crochet!



Table of Contents
Introduction to How to Cut and Sew a Sweater by Olgalyn Jolly
Lesson 1: Selections - Fabric first, then the sewing pattern
Guides for this lesson:
Online Sources of Quality Sweater Knit Fabrics
Suggested Sewing Patterns
Machine Knitting Your Own Fabric
For Machine Knitters - Calculating Gauge
Lesson 2: Tools and supplies
Guide for this lesson:
Tools and Supplies Checklist
Lesson 3: Planning and Prepping
Guide for this lesson:
Sweater Sewing Guide - An outline and checklist for planning the construction of your sweater
Lesson 4: A Good Pattern Size for You and Your Fabric
Lesson 4.1: How to Remove Seam Allowances from Your Paper Pattern
Lesson 4.2: Fit Adjustments to the Paper Pattern
Lesson 4.3: Determining Finished Measurements from the Paper Pattern
Guides for this lesson:
Measurement and Ease Worksheets (in inches)
Measurement and Ease Worksheets (in centimeters)
Front practice pattern (one-third scale)
Back practice pattern (one-third scale)
Sleeve practice pattern (one-third scale)
Lesson 5: Laying Out the Pattern, Cutting Out the Sweater
Guides for this lesson:
Quick Notes for Laying Out the Sewing Pattern on Fabric
Matching Large Scale Texture or Color Designs
Drafting Sweater Bands Notes and Worksheet
Lesson 6: Practicing Seams and Seam Finishes
Lesson 6.1: A Guide to Smooth Sewing with Sweater Knits
Guides for this lesson:
Machine Settings Used in the "Practicing Seams & Seam Finishes" Video
Stretchy Hong Kong Finish Guide
Water Soluble Stabilizers
Lesson 7: Stabilizing the Shoulders
Lesson 8: Sewing Side Seams + Testing Fit
Lesson 9: Bands, Hems, and Sleeves
Guides for this lesson:
Notes on Hems (Including the Catch Stitch)
How to Sew a Sweater Knit Hem with a Twin Needle
Lesson 10: Finishing and Caring for Your Sweater


Olgalyn Jolly
has been working with sweater knits for decades. Her experience ranges from knitwear design to sweater production to knit fabric development. You may have seen her designs in Bloomingdale's, Macy's, Saks Fifth Avenue, Lord & Taylor, or your local boutique.
She has taught or presented with Vogue Knitting, Mid Atlantic Fiber Association, the American Sewing Guild, and the Textile Arts Center. Formerly, a teacher of knitwear design at the Fashion Institute of Technology, Olgalyn currently teaches at Parsons School of Design in New York City and via her own online workshops.
Her passion is helping people of all ages and skill levels enjoy the intricacies and the joy of working with sweater knits.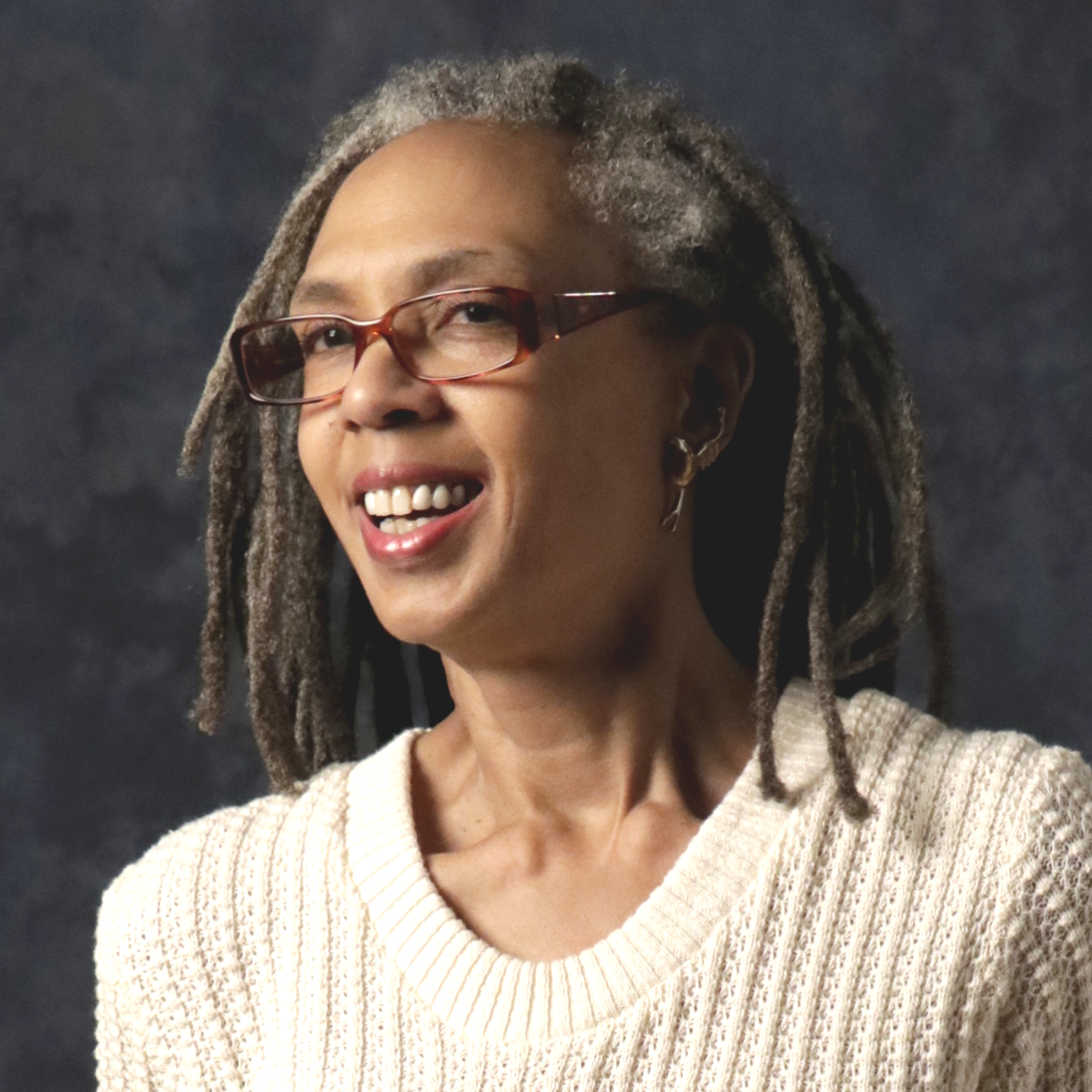 Your Questions Answered
In what format is the ebook?
The book is a pdf file with a specialized viewer, making it easy to read and navigate on a computer screen, a tablet, or a smartphone. You can also download the pdf to use on the pdf reader of your choice.

What equipment do I need for the course? Do I need a serger (overlocker)?
Standard sewing tools are used. You probably already have these tools on hand. If not, they are easily acquired. A serger is not necessary, as there will be alternative ways of seaming and finishing seam allowances cleanly. You'll be given a complete downloadable list of the tools you need. Some of these are optional.
How advanced are the lessons?
How to Cut and Sew a Sweater assumes basic sewing skills and that you are comfortable with your machine(s). You should be familiar with changing the settings on your sewing machine and on your serger (overlocker), if you choose to use one. If you've already completed several styles of sweaters that fit well and that you're totally pleased with, then this course may be too basic for you.
I've already purchased the video course, do I need this ebook?
This ebook covers the same material that's in the video course. If you've already taken the video course but prefer text for reference, then the ebook will be a welcome addition. The ebook is also an excellent choice for those who have difficulties learning via video.
What if I get stuck or am unhappy with the ebook?
Extra help can be found via the support form. We will happily point you in the right direction. If you are unhappy with the ebook, let us know within 30 days of purchase. We can provide a coupon code equal to the price paid for the ebook. The coupon code can be used toward another product at https://workshop.ojolly.net. Due to the digital format of this product, refunds cannot be provided.
Will I be able to start a business and sell the sweaters I make after reading this ebook?
This ebook is designed specifically for the home sewing enthusiast. Most homes are not equipped with the machines and equipment used in the garment industry. The skills learned in this workshop will be perfect for making sweaters for yourself, your family, and as gifts. Though these skills could be appropriate for a small, handmade business, they are not the specific methods and systems used in medium- or large-scale cut and sew production. In this course I teach a method of working with sweater knits that, with practice, will yield a well made sweater to fit an individual.
Is there a particular project in the ebook?
The project is a pullover sweater with set-in sleeves. Students can choose from a short list of pullover patterns. The focus is on learning and practicing new skills. We won't be following the particular pattern's instructions. Instead, we'll be using my step-by-step approach to construct a sweater.
Will I learn to design on a knitting machine in this ebook?
No. How to Cut and Sew a Sweater is not a design book nor a machine knitting book. It's a specialized sewing course, and a knitting machine is not needed. (There are two guides in "Lesson 1" of the ebook, however, that will be very useful if you're a machine knitter knitting your own fabric.) How to Cut and Sew a Sweater teaches a method of cutting sweater fabrics along with specific sewing skills. Since you'll be able to mix and match the two main edge finishing methods from the ebook, you can significantly modify the design of the sewing pattern you're using.